New Patient Center
Welcome to Health Solutions! In our positive and energetic practice environment, you'll feel ready to get on the path to healing and health. Our friendly team members have been recognized in reviews for helping patients feel right at home.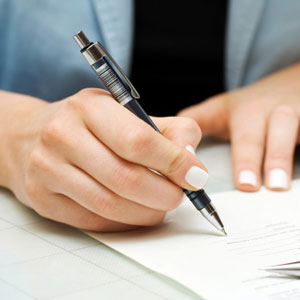 The First Visit
To save time we ask that you complete your new patient paperwork at home.
Please bring a photo ID and copy of your insurance card to this appointment. If we receive insurance information in advance, we can pre-verify the benefits. That way we can discuss what your visit will cost before we even start. Once we get back in the exam room you can expect the following:
A one-on-one consultation with your chiropractor
A full Gonstead analysis (visualization, instrumentation, static palpation and motion palpation)
X-rays
A chiropractic adjustment
Scheduling for the next two report appointments
Please allow 45 minutes for this visit.
The Second Visit
Patient education is very important in our office, and with that, you will meet with a staff member to go over what to expect and how certain findings can influence the body. Your chiropractor will review your case as well as X-ray findings with you. This appointment takes about 30 minutes.
The Third Visit
Your chiropractor will review your chiropractic care plan with you, how long it will take to correct the findings, estimated treatment times and cost. This visit takes about 15-20 minutes.
Patient Education
As an added benefit to patients, we offer lectures and workshops on various health-related topics.
Ready to experience better health? Schedule an appointment today at our Morton practice!

Chiropractor serving Morton, East Peoria, and Washington IL | Health Solutions