Meet Dr. Mickie Schleef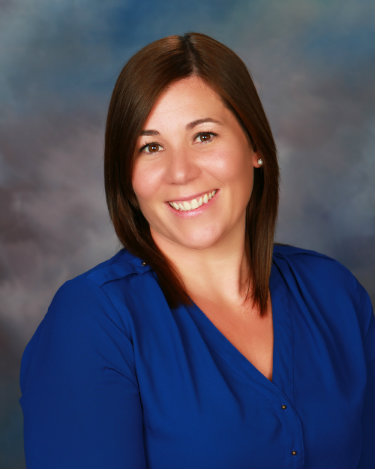 For Iowa native Dr. Mickie Schleef, chiropractic was a way of life for her and her family. She was adjusted within two weeks of her birth and many of her family members, including both sets of grandparents, were adjusted regularly. Coming from such a strong chiropractic background and seeing the benefits first hand not only in her but in her family members made the decision to become a chiropractor easy.
The Appeal of Helping People
Dr. Mickie always knew she wanted an all-natural way to help people. That's another reason why chiropractic was such a good fit for her. To obtain her chiropractic education she attended Cleveland Chiropractic College of Los Angeles. She loved the diversity of the school and enjoyed being exposed to different cultures while there.
As part of her time in chiropractic college, Dr. Mickie served at an outreach clinic on Skid Row in LA. "It was an unbelievable, eye-opening experience to help people and let them tell you their story." She found it particularly humbling to be able to assist them naturally without the use of medications. "Relieving pain can help with an overall sense of well-being and attitude. There's also so much power in touch and having another person put hands on you in a caring and professional way."
Discovering the Power of Acupuncture
In addition to providing chiropractic care to her patients, Dr. Mickie is trained in acupuncture. She found her passion for acupuncture after experiencing the amazing benefits herself. Before she began working at Health Solutions, she worked for a chiropractor who performed this ancient form of Traditional Chinese Medicine. "He tried to get me to try it even though I was afraid of needles!" As she experienced severe insomnia, however, Dr. Mickie decided to see if acupuncture could help. It did. She started sleeping better — a far cry from the three hours of sleep per night she was used to getting. In fact she felt more focused and energetic overall.
I felt like it was divine intervention that set me on this different path.
She thought, "If acupuncture works this well for me, why am I not treating others with this?" So Dr. Mickie began studying acupuncture and fell in love with it. She is a Diplomate in Chiropractic Acupuncture which means she has had a minimum of 300 hours of education and passed a rigorous diplomate certification exam. "I'm in awe of how it can help in so many different ways."
Staying Active in Morton
When she's not at the practice, Dr. Mickie enjoys working out, hiking, boating and traveling. She's also a big football and baseball fan and particularly enjoys watching the University of Iowa Hawkeyes and the Chicago Cubs play. Dr. Mickie is close to her family; her parents, siblings and nieces live in Iowa, and she enjoys spending as much time with them as possible.
Book an Appointment Today!
If you'd like to experience firsthand how terrific you can feel with safe, all-natural acupuncture care, book an appointment today with Dr. Mickie!

Chiropractor Morton | (309) 284-0707