Meet Dr. Matt Nannie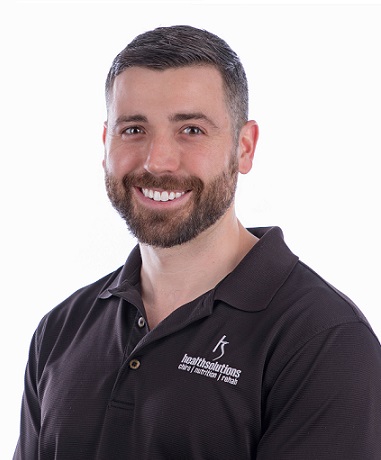 As an undergrad, Dr. Matt had his sights set on becoming a nurse anesthetist. One of his close friends happened to be a head nurse at a local hospital. This provided an opportunity for Dr. Matt to observe surgeries and see the different medical roles in action. He soon realized that this wasn't his calling but he still wanted to stay in the healthcare field. "As I observed a few of the surgeries, I could tell my passion would be in preventing these types of operations if possible." His sister happened to be working for a chiropractor at this time and suggested that he observe him. Dr. Matt got relief from a football injury by a chiropractor in the past so he decided to give it a shot. After seeing this particular chiropractor, he knew that he wanted to be a chiropractor.
Dr. Matt saw the energy and passion that the chiropractor gave off to his patients and found it highly motivating. "Patients were excited to be there."
A Chiropractic Education
Dr. Matt switched his undergrad major from pre-med to pre-chiro. He enrolled at Palmer College of Chiropractic in Davenport, Iowa in 2011. What he finds most appealing about chiropractic care is the ability to take people out of a crisis mode and get them to a state of wellness both physically and mentally. In addition to his Doctor of Chiropractic, Dr. Matt has completed hundreds of hours in formal training in the Gonstead technique. His focus is predominately on Gonstead, though he utilizes the Webster technique for expecting mothers. He is a member of The International Chiropractic Pediatric Association (ICPA). He is also certified in Graston which is a a soft tissue technique for muscular and fascia injuries.
Experiencing the Benefits of Chiropractic
Right before going to Palmer, Dr. Matt was in a bodybuilding competition. After the show, he pulled a rotator cuff muscle, injuring his shoulder. So at Palmer, he was determined to find ways to continue to weight train while recovering and receiving therapy. This is not a typical approach as most people with injuries have to stop what they are doing. "I never liked the approach "if that hurts then don't do it"'. He has first hand experience of the mental effects an injury can have on the body. "Telling someone who is active to stop being active is not an acceptable approach in most cases. It is the responsibility of the doctor to provide alternate ways to maintain motion and develop a treatment plan to keep a positive mind and spirit."
Through chiropractic adjustments of the shoulder, graston, and a few nutritional changes, he was able to continue to do what he loved. "Having this injury was certainly a challenge both physically and mentally. In hindsight, the shoulder injury helped me understand all aspects of healing that are reflective in my treatment."
Caring for the Underserved in India
As a husband and father, Dr. Matt loves seeing whole families come through the door. With this passion, in fall 2014, Dr. Matt had the opportunity to establish a Chiropractic clinic with a group of colleagues in India. During his time there, he and his colleagues treated thousands of patients ranging from infants to seniors.
Outside the Practice
When he's not at Health Solutions, Dr. Matt enjoys weight-training, yoga, biking and boating. He and his wife enjoy spending time outdoors with their 2 sons and finding new activities to watch them learn and explore. On the weekends, Dr. Matt and Dr. Rob are either at McKinzie field treating the Eureka college football team or in Peoria working with the Peoria Piggies rugby team.
A newfound passion of Dr. Matt's is cooking. "A lot of people think that eating healthy means cutting out all the food that tastes good, this couldn't be farther from the truth." Due to certain food intolerances, he made it his mission to make healthy eating taste wonderful for his family. He continually hosts lectures on this subject and others to empower others with the tools to eat healthy and reap the natural benefits of whole food.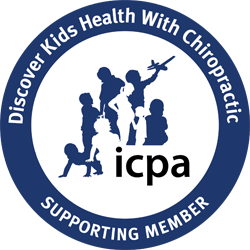 BOOK AN APPOINTMENT WITH DR. MATT"
Same-day appointments available with Dr. Matt today at our friendly Morton practice!

Chiropractor Morton | (309) 284-0707